British Food Fortnight - Taste of Dorset
The Taste of Dorset
There's Something to Tickle Your Taste Buds in Dorset
British Food Fortnight 2021 takes place from 18th September to 3rd October 2021.
This is the 20th year of the national celebration of British food and the health benefits and pleasures of eating quality, fresh, seasonal and regionally distinct produce. Dorset is famous for the quality of its food and drink. With fresh seafood in abundance and plenty of local produce, Dorset never disappoints. But some dishes are singular only to Dorset.
f you are visiting the wonderful county of Dorset and fancy sampling some traditional Dorset food, then look no further for inspiration. To celebrate British Food fortnight, here are dishes and cuisine local to Dorset and taste delicious.
Dorset Apple Cake
The area is well known for its apple cake – a delicious sweet cake often made with spices, including cinnamon. This region is well known for its apples' quality, so it's no surprise that they appear in several recipes. It's on the menu of every tearoom dotted around the county and must be devoured with a hearty dollop of clotted cream.
Dorset Knobs
A crispy, roll-shaped, dry, savoury biscuits that you can try with chutneys and cheese alike. It's also great if you dip it in a soup or simply spread it with butter. There is even a Dorset Knob throwing festival, held in Cattistock every year on the first Sunday in May. The festival includes such events as Knob Eating, Knob Painting, a Knob & Spoon Race and Guess the weight of the Big Knob.

Dorset Blue Vinney
This traditional, crumbly cheese is named for some Dorset slang, the word 'vinew', which means mouldy. Another explanation is that "vinny" is a corruption of "veiny", referring to the blue veins running throughout the cheese. Dorset Blue Cheese has been awarded Protected Geographical Status, ensuring only cheese originating from Dorset may use the name.
Portland Pudding (Royal Pudding)
These so-called originated from King George III's many visits to Dorset; his favourite haunt was the Royal Portland Arms, whose landlady came up with the Portland Pudding.
Apparently, the king loved it so much that he had an advert placed in the local paper to tell everyone about it.
To make Portland Pudding beat to cream ¾ lb. each of fresh butter and caster sugar, stir in the yolks of nine well-beaten eggs, and mix it gradually ¾ lb sifted flour and 2 oz. finely-shred candied peel beat all well together for about ten minutes, then stir quickly and lightly the stiffly-whipped white of the eggs, pour it into small moulds, and bake.
Portland lamb
Because of the diverse landscape, livestock in Dorset produces some incredible dinners. One famous breed is the Portland Sheep,
Portland Sheep produce high-quality meat with a fine texture and excellent flavour. The special flavour of the meat is due to the long time it takes for the sheep to mature and the need for the meat to be hung for a longer time to enhance the flavour and tenderness. Due to the breed being naturally fine and lean, the meat needs careful butchering to present it at its best.
Dorset Jugged Steak
Jugging is a method of slow cooking that is traditional to Dorset. The method of cooking retains all the flavours of the meat while mingling them with other ingredients included.
The lush pastures of Dorset are ideal for rearing beef cattle, providing unravelled flavour! You can sample the culinary delight in many of Dorset's pubs and restaurants, or pick a cut up from the local farmer's market and enjoy in comfort our your home or holiday cottage.
Seafood
A long stretch of coastline ensures we have a steady supply of fresh, locally caught fish. We even have an annual Dorset Seafood Festival in Weymouth, attracting thousands of people from all over the world. Local restaurants prepare haddock casserole or mackerel baked in cider.
Dorset crab on toast is one of the finest and most famous seafood in abundance along the Dorset coast. And there are few simpler or lighter – yet more indulgent – lunches than a mixture of fresh, unpasteurised, hand-picked crab meat (brown and white) with butter, black pepper and lemon, ideally served with a glass of chilled white wine.
Check out TripAdvisor guide for best Seafood Restaurants in Poole
https://www.tripadvisor.co.uk/Restaurants-g190727-c33-Poole_Dorset_England.html
.
If you're looking to visit Dorset, make sure to visit restaurants, cafes and tea rooms in the region and try many of these delicacies.
Demand for coastal homes sees selling times slashed by 28%
Coastal Homes See Selling Times Slashed by 28%, According to Rightmove
Rightmove recently examined over 120 coastal areas across Great Britain to look into the shifts in buyer behaviour compared to before the pandemic.
On average, it took 71 days to find a buyer for a coastal property. That has now dropped to 51 days - a reduction of around 28%.
The norm is for homes in coastal locations to take longer on average to find a buyer than the faster-paced markets in cities. But while city markets have also sped up, the average time has dropped by 13 days, putting coastal locations and cities locations level, with an average of 51 days to find a buyer.
Prices of homes by the coast are also performing more strongly than in cites. The average cost of a coastal home increased 7% in 2021 compared to 2019, from £255,075 to £272,165, while an average city property increased only by 5%, from £372,878 to £393,013.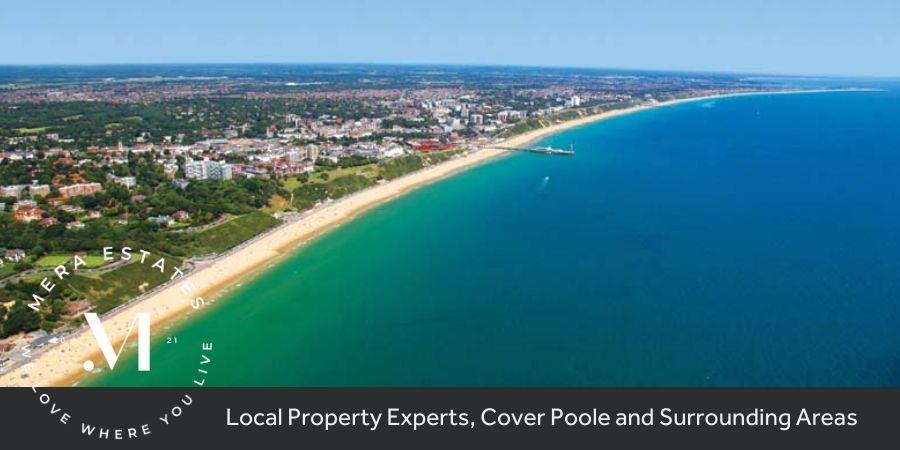 Tim Bannister, Rightmove's Director of Property Data, comments: "While this is by no means an end to city life or a mass exodus, it does suggest that many buyers see city and coastal locations both as options to consider, driven by multiple factors that we've seen this year – such as demand for space, and the ability to work from home."
Compared to before the pandemic, the number of buyers living in cities sending enquiries to estate agent about homes in costal locations has increased by 115 per cent. This compares to a much lower increase of 36 per cent in enquiries from people living in a city enquiring to move but to stay in that city. This suggests a more sustained shift in buyer preference than initially thought, driven by multiple factors such as the ability to work from home and a re-examining of priorities.
Would you like to find out more about the local property market and what it means to you and the sell of your home? Contact us today, we are here to help!
01202 934934
info@meraestates.co.uk
How to Add Value to Your Dorset Home
Add Value to Your Dorset Home
If you want to know how to add value to your Dorset home, it's important to tick all the right boxes, so you are actually adding value without being out of pocket.
For example, certain projects are quick and easy and will add instant interior appeal, while others may be larger extensions that will give you kerb appeal or help your house sell for the right price on the property market.
Let's have a look at some suggestions below.


Deal with Structural Issues
If you want to add value to your home, a good place to start is with the structural safety of your property. By making sure you are on top of structural issues will
massively impact the value of any house, so anyone wanting to add value to their home needs to make structural issues a priority.
Open Plan Living Area
Research has found that removing an internal wall to create an open plan kitchen and diner was the best way to add value to a home. It could cost around
£3,500 but add £27,000 to the average home in Dorset.

Create a parking space
We love green front gardens but if parking is at a premium in your neighbourhood then paving over part of your front garden to create space for off-road parking could significantly boost your home's value.
Add Value to Your Home With a New Heating System
If you are still wondering how to add value to your home, look no further than the existing central heating system. Many old houses had either no central heating at all or old fashioned systems in need of updating.
Will a Garden Office Add Value?
There has been a massive shift in the amount of people working from home, so garden offices are a big selling point and can add value to your home.
Garden offices make sense for many reasons. For those without the space to spare in their homes, a garden office can be the only way to create a productive office area.
Add Bifold Doors
Create instant wow factor and lots of light with some new bifold doors.
Bifold doors are a brilliant way to bring extra natural light in a house, whilst also creating both a visual and physical link to the outdoor spaces. And the benefits of bifold doors don't stop there either, as they can increase the sense of space and effectively create a whole new 'outdoor room' in the sunnier months.
Consider a Loft Conversion
A typical loft conversion costs around £500-600/m² compared to around twice this for an extension. In terms of adding value, it is likely to be a very good investment providing it adds more accommodation than it takes away (remember you need to make room for a full staircase, and this will take up existing space).
"Thank you Richard for selling my parents property, as you know they haven't been very well but you were so patient with them and guided them from the first meeting when you valued the property until they finally exchanged. I just wish you had a branch in London!"

Paul Brown
"A Pleasure To Deal With"
"Nick and Richard were a pleasure to deal with, their personal service and professionalism sets them apart from your average estate agents. The whole process was dealt with smoothly and as stress free as could be. Highly recommendable."

Ben Donnelly
"I would recommend to anyone looking to sell!"
"Dealing with Richard and Nick on the sale of my property was an absolute pleasure. They remained professional at all times and the communication from them was as I would have expected from an agency selling a top end property. Thanks Mera Estates, I would recommend your services to anyone looking to sell their home in the area"
David Okin
"Richard did a great job selling our house . We were lucky enough to have two interested buyers but Richard was really skilful in negotiating with them to achieve more than the asking price. We liked the fact that he kept us fully informed throughout and regularly chased up solicitors and our buyers to ensure it all went through smoothly. We were so impressed with the service we received. We recommend him without hesitation."

Jackie Easter
"Very Professional & Friendly"
"Nick and Richard make buying a property as stress free as possible. Both are very professional and friendly. Making you feel at ease and guiding you through the process. You feel confident you are in very reliable hands."

Lynne Grant